Bathtub Refinishing Waukegan IL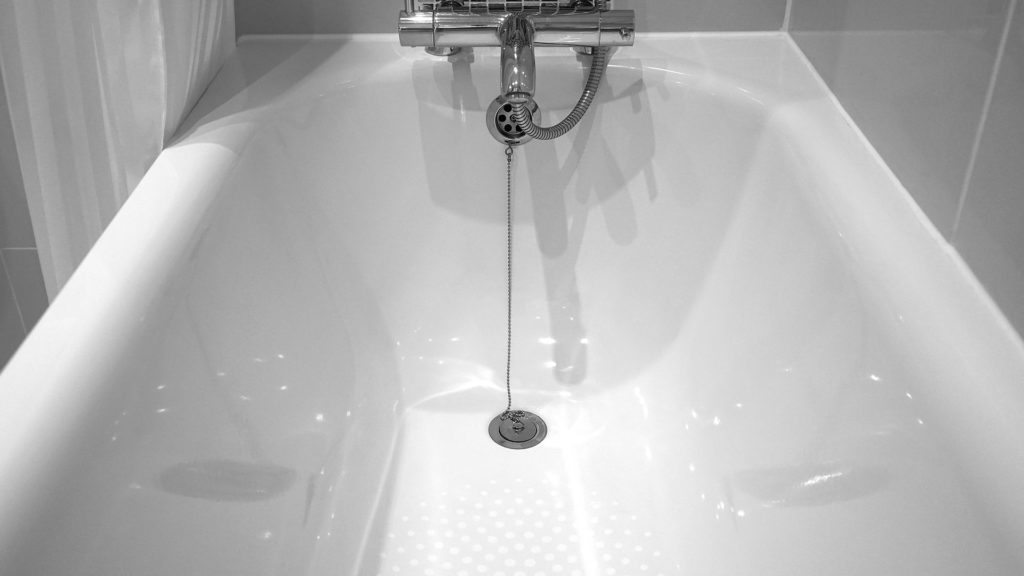 Our bathtub refinishing company is based in Waukegan. We have years of experience with various bathroom refinishing projects around the area and are considered to be one of the best refinishing companies in the area, growing by leaps and bounds from positive word of mouth from countless satisfied customers of remodeled bathrooms.
We assist our customers in saving money with our pro shower tile refinishing and bathtub reglazing services. By this, we mean that your bathroom can be renovated without having to spend a lot of cash on the remodeling job. We have helped many home and property owners to find a budget-friendly route to the bathroom of their dreams without the prohibitive rates.
Remodeling a bathroom involves tearing out bathtubs, tiles and other porcelain items can be a costly and labor-intensive project. Our alternative involves using state-of-the-art equipment and precision techniques to re-paint, re-glaze, and re-finish your existing surfaces to your exact specifications.
So whether you are looking for shower tile resurfacing, fiberglass tub refinishing, cast iron tub refinishing, or any other service in between, we can rely on us to help you out.
Our bathtub refinishing service is designed to breathe new life into your bathroom without having to empty your checking account. We apply cutting-edge industry equipment and highly-developed techniques to making antiquated bathrooms look chic and stylish no matter the age of the materials.
Review our bathtub refinishing and reglazing services listed below in addition to our tile and shower refinishing services. Next time you are looking for 'tub refinishing near me', consider checking us out and have a look at our gleaming portfolio of remodeled bathroom projects we've done.
Bathtub Reglazing and Tub Refinishing Waukegan IL
As mentioned earlier we use the latest industry-leading tools, expertise, and solutions to breathe new life to your old and dull bathtub. This combined with our unmatched experience and skills ascertains the best results. One example of this would be an expensive cast iron tub which while functional may look outdated, however, our cast iron tub refinishing service can bring it up to date.
Ideally, we refinish fiberglass bathtubs, thus helping you increase the lifespan of that tub you've come to love. This is not only a great way to save money in getting the beautiful bathroom you have always wanted, but it is also a great way to ensure that fewer waste materials are making their way to the landfill. More and more homeowners have come to realize exactly what bathtub restoration can do.
Regardless if your dated bathtub is faded, chipped, or painted with a coating you aren't a fan of – we have the experience and resources to resolve all these issues. We will take the time to repair and clean the bathtub before fully glazing and creating a new look. Are you stuck with an ostentatious red bathtub that you just can't stand? No problem. We can change it into a white and shiny bathtub in a couple of hours.
Shower and Tile Refinishing Waukegan IL
Shower tiles and showers are a haven for mildew and mold, so it's easy to see them becoming discolored, dirty, and grotty over time. Also, if your bathroom is twenty years old or older, here is a good chance that your shower is outdated, with aging tiles and old color schemes which really need some tender loving care. And that's where we come in.
We offer tile and shower refinishing service which breathes new life into your neglected tiles and showers, clean the grout, and re-polish or repaint the tiles to make them look brand new once again. , Our team of professionals uses purpose-built tools that speed the refurbishing process up, which means you can quickly have a brand new looking shower.
Our tile and shower refinishing services help residents in Waukegan to enjoy their remodeled showers on a daily basis without the need to spend a lot of money. The right shower and tile refinishing have aesthetic and economical value to you as a homeowner as well as helps reduce the negative impact waste materials have on the environment. So what else is there to think about? To learn more call us today.
How Long Does the Refinish Last?
When it comes to getting a proper glazing job, it all comes down to the preparation. Our team uses specialized products and equipment to give your existing bathtub a thorough clean and repair, ensuring that any dirt and soap scum is removed. We also ensure that any chips and cracks are attended to before proceeding to the next stage.
Sometimes, we will use sandpaper to rough up the surface of the tub making it more adhesive for the paints and finishes we will be applying shortly. On porcelain and other bathtubs, we might etch the surface using acid products to achieve a similar effect. The preparation process is essential for a perfect finish but this treatment will be different depending on the materials of the tub. Any area that we are not resurfacing, we will make sure to cover it with masking tape or another protective material.
The next step is to repaint or reglaze the surface of the tub with durable surfacing products. We ensure the right precautions are taken to ascertain the paint remains localized and does not emit too many fumes and dust particles. We will bring in our specialized ventilation systems to pull fumes from the bathroom. This ensures your bathroom will be ready for use as fast as possible.
Waukegan Bathtub Resurfacing Process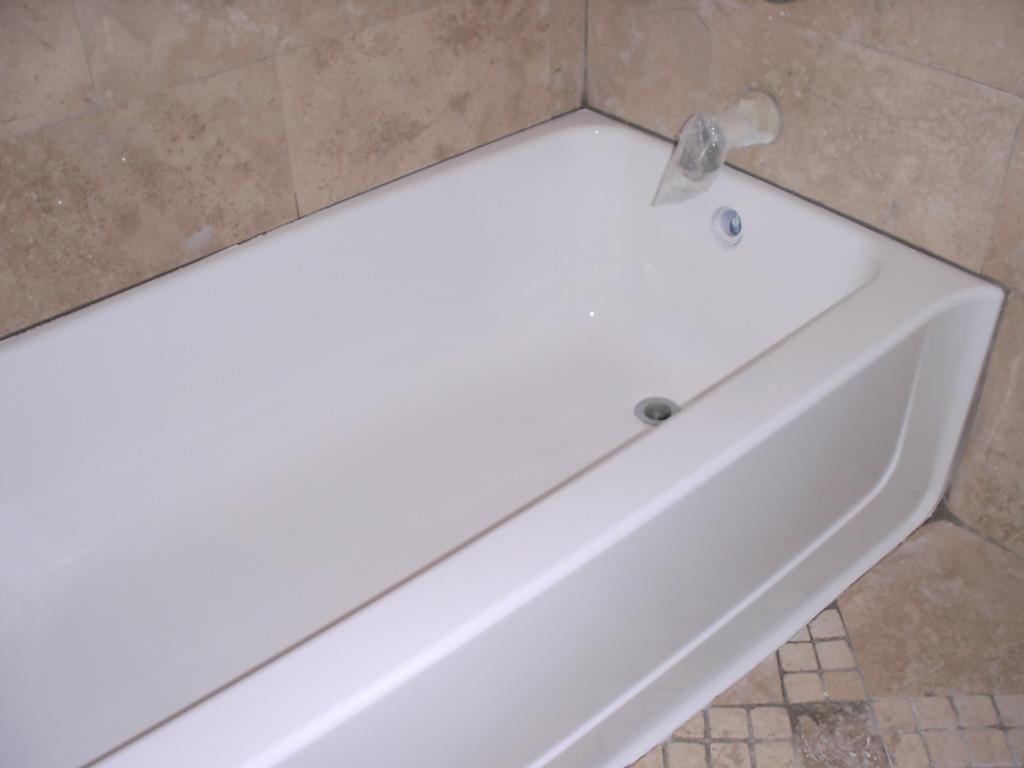 Provided that you take good care of the bathroom and regularly clean it with the right recommended products, a refinishing can last for a number of years. Taking care of your bathroom after undergoing shower refinishing or bathtub reglazing, the remodeled surfaces can go for another 10-15 years. Keep in mind that while the surface area is new, the materials underneath are old and will need to be properly maintained to ensure the ultimate in longevity.
Are you a resident of Waukegan and looking for the best bathtub re-enameling company, we are available to help you? If so, call us today at (773) 466-6747 or send an email to use to learn more about the bathtub refinishing and reglazing services that we offer.