Bathtub Refinishing Joliet IL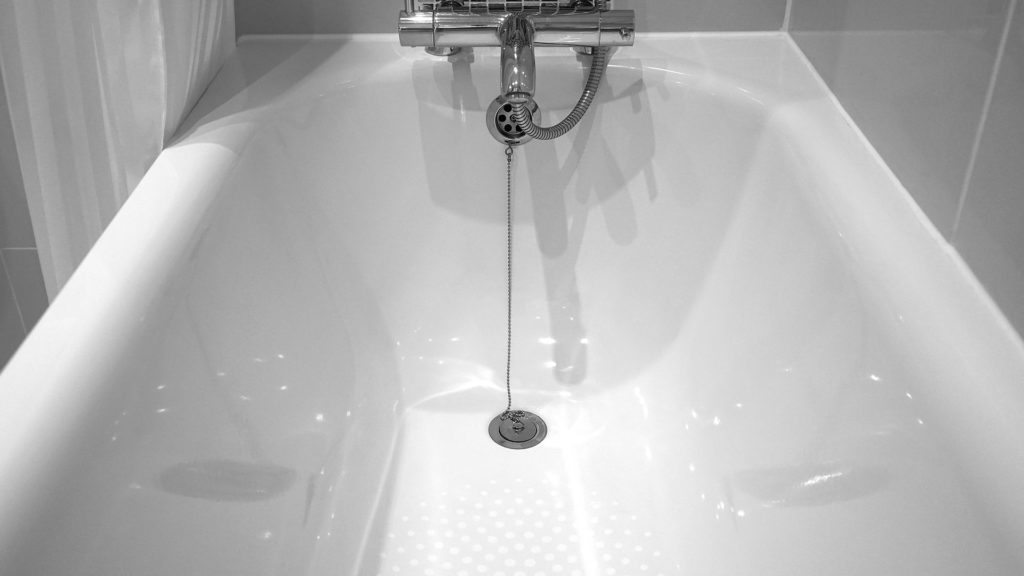 We are a bathtub refinishing service provider located in Joliet. We have many years of experience in the local area and have established ourselves among the leading bathroom refinishing companies in Joliet. Our success and capacity for expansion comes from our long list of satisfied customers and their word-of-mouth recommendations.
Our priority is to help customers save money through the process of shower tile refinishing and bathtub reglazing which allow for a new looking bathroom at a fraction of the cost. We have helped many home and property owners to find a budget-friendly route to the bathroom of their dreams without the prohibitive rates.
With most bathroom remodels, there is a need to pull out existing sinks, tubs, tiles, and other surfaces which are rather time-intensive and expensive. What we do instead is use special techniques and tools to clean your existing surfaces thoroughly and re-finish or re-paint them according to your personal preferences.
Whether you are looking to have an old shower resurfaced or an old cast iron tub refinished, we are here to help.
Our bathroom refinishing services are meant to give your bathtub or shower a fresh look and feel without costing you an arm and a leg. We leverage state of the art solutions, experts and tools to transform your bathroom, lending it a modern look and making it feel contemporary, despite the vintage materials.
Just take a look at the final results of our bathtub reglazing and shower tile refinishing services. They speak for themselves. Next time you type "tub refinishing near me" into Google, be sure you look over our amazing portfolio of before and after bathroom projects.
Bathtub Reglazing and Tub Refinishing Joliet IL
We use a wide range of experience, expertise, and industry-leading solutions and tools to assist you with refinishing and reglazing your bathtub to give new life to your dated-looking and old bathtub. For example, the cast iron tub is a thing of beauty and comes with a price to match. We can make the oldest grimiest cast iron tub look marvelous and brand new.
We also work on fiberglass tub refinishing projects, to help increase your reliable fiberglass tub's lifespan. This way, you will be saving money, get the most value for your cash, and play your part in helping the environment by not increasing demand for materials unnecessarily. More and more homeowners in Joliet are realizing the benefits of bathtub restoration.
Regardless if your dated bathtub is faded, chipped, or painted with a coating you aren't a fan of – we have the experience and resources to resolve all these issues. We will take the time to repair and clean the bathtub before fully glazing and creating a new look. Are you stuck with an ostentatious red bathtub that you just can't stand? We have a solution! We can change it into a white and shiny bathtub in a couple of hours.
Shower and Tile Refinishing Joliet IL
Shower tiles and showers are a haven for mildew and mold, so it's easy to see them becoming discolored, dirty, and grotty over time. If your bathroom is more than a few decades old, the problems can also include poor color schemes and aging tiles. This kind of project requires a little extra attention. Well, this is where our services come into the picture.
We offer tile and shower refinishing service which breathes new life into your neglected tiles and showers, clean the grout, and re-polish or repaint the tiles to make them look brand new once again. , Our team is equipped with a selection of purpose-built tools that aid in the transformation. The entire job can be done quickly and easily.
Our tile refinishing and shower services assist residents of Joliet to enjoy their remodeled showers daily without digging deep into their pockets. Shower restoration projects are designed to be cheap, efficient, and reduce the harmful impact on our environment. So what are you waiting for? Reach out to us now to get additional information.
How Long Does the Refinish Last?
Preparation is the key to bathtub reglazing. Our team uses specialized products and equipment to give your existing bathtub a thorough clean and repair, ensuring that any dirt and soap scum is removed. We also ensure that any chips and cracks are attended to before proceeding to the next stage.
There will be some tubs which we use sandpaper to create an easier finish that will allow the paint to latch onto it. With porcelain tubs, we may need to use acid products in an effort to etch the surface to create a similar effect. As mentioned earlier, the preparation process is vital and it differs depending on the bathtub material. Any area that we are not resurfacing, we will make sure to cover it with masking tape or another protective material.
From there, we reglaze or repaint the bathtub using quality and durable products. We take special precautions to ensure that our paint spraying remains localized to the right area and doesn't create many dust particles or fumes in the air. We use ventilation systems carefully to make sure any paint fumes are quickly extracted from the bathroom to minimize downtime.
Joliet Bathtub Resurfacing Process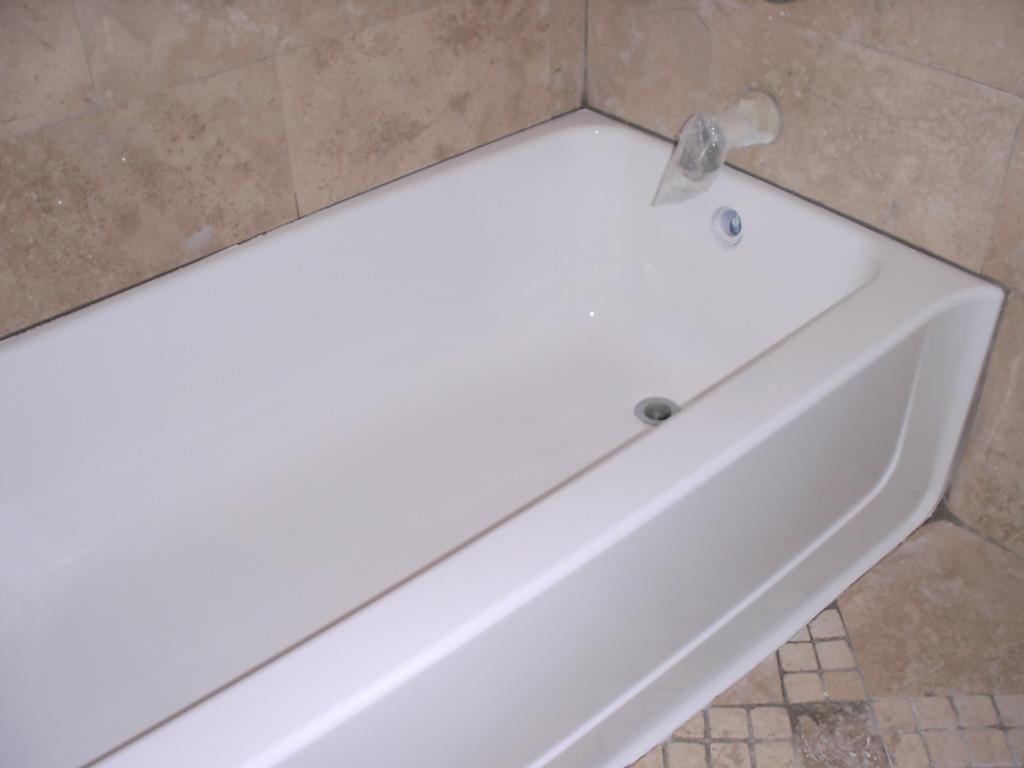 Provided that you take good care of the bathroom and regularly clean it with the right recommended products, a refinishing can last for a number of years. Through proper care and attention, the longevity of your resurfacing job can last for an additional 10-15 years. Keep in mind that while the surface area is new, the materials underneath are old and will need to be properly maintained to ensure the ultimate in longevity.
Do you live in Joliet and are searching for bathtub re-enameling businesses near you? Call us today at (773) 466-6747 on send us a quick e-mail and talk to us about the many options you have available to make your bathroom look like new through the efforts of bathtub reglazing and refinishing from the best in the Joliet area.