Bathtub Refinishing Evanston IL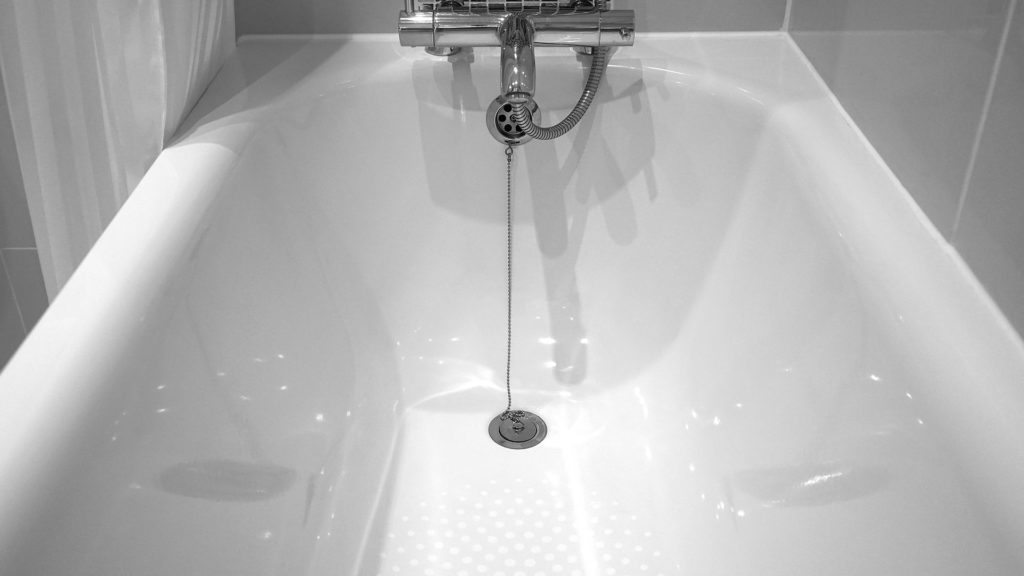 We are the premiere bathtub refinishing company in Evanston. We have many years of experience in the local area and have established ourselves among the leading bathroom refinishing companies in Evanston. Our success and capacity for expansion comes from our long list of satisfied customers and their word-of-mouth recommendations.
We assist our customers in saving money with our pro shower tile refinishing and bathtub reglazing services. By this, we mean that your bathroom can be renovated without having to spend a lot of cash on the remodeling job. We have helped countless residents of Evanston get the bathrooms of their dreams without the high cost.
Remodeling a bathroom involves tearing out bathtubs, tiles and other porcelain items can be a costly and labor-intensive project. What we do instead is use special techniques and tools to clean your existing surfaces thoroughly and re-finish or re-paint them according to your personal preferences.
If you are interested in fiberglass tub refinishing, iron tub refinishing or shower tile refinishing, we are the team with the skills and experience to do the job right.
Our bathtub refinishing service is designed to breathe new life into your bathroom without having to empty your checking account. We use a variety of state of the art tools and experience to bring your bathroom into the 21st century despite it using 19th-century materials.
Have a look at our bathtub refinishing and reglazing services below, as well as our tile refinishing and shower services. If you have been searching for "the best tub refinishing near me", just take a moment to look over the impressive results we can achieve at a very competitive price.
Bathtub Reglazing and Tub Refinishing Evanston IL
We have a wide range of top-of-the-line equipment to apply to your reglazing or refinishing projects, coupled with our extensive experience and specialized techniques, our quality tools transform the most antiquated old tub into something new and amazing. For instance, we know how costly cast iron tubs are, so we provide cast iron tub refinishing services if you're looking to bring an old-looking cast iron tub into the modern age with style.
We also do fiberglass tub refinishing projects, assisting you to increase your trusty fiberglass tub lifespan. This is not only a great way to save money in getting the beautiful bathroom you have always wanted, but it is also a great way to ensure that fewer waste materials are making their way to the landfill. More and more homeowners in Evanston are realizing the benefits of bathtub restoration.
It makes no difference how chipped, faded or stained your bathroom is, maybe you don't even like the color scheme – we have skills, tools and know-how to get the job done right. We will take the time to repair and clean the bathtub before fully glazing and creating a new look. Are you stuck with an ostentatious red bathtub that you just can't stand? No problem. We can turn that eyesore into a classy and elegant white bathtub in a matter of hours.
Shower and Tile Refinishing Evanston IL
There is no denying that shower tiles and showers, in general, can be a haven for mold, making them prime for dirt and discoloration. Additionally, when you live in an older house, the bathroom is typically the first to show its age with old color schemes not in style. Our team is here to help you.
We provide shower and tile refinishing services with the aim of bringing these neglected bathroom elements back to life. We get rid of the grout and repolish or repaint the tiles to give them a fresh look. Our team of professionals uses purpose-built tools that speed the refurbishing process up, which means you can quickly have a brand new looking shower.
Our tile and shower refinishing services help residents in Evanston to enjoy their remodeled showers on a daily basis without the need to spend a lot of money. Tile and shower restoration are efficient, cheap, and fast which helps to reduce the impact that we have on the environment. What more could you ask for in a new bathroom? Reach out to us now to get additional information.
How Long Does the Refinish Last?
When considering bathtub reglazing, preparation is of paramount importance. We will use a number of specialized tools to repair and clean the area, ensuring all dirt and scum is thoroughly removed and any cracks have been removed before we move onto the next phase of the process.
We use sandpaper on some bathtubs to roughen the surfaces up so that the paints or finishing that we use will have something to adhere to. Other tubs require the same effects but with a different treatment. We use acid products to prepare the surface of a porcelain tub. The preparation process is essential for a perfect finish but this treatment will be different depending on the materials of the tub. If a particular area isn't getting resurfaced, we make sure that it's covered using masking tape and other protective materials.
From there, we reglaze or repaint the bathtub using quality and durable products. We ensure the right precautions are taken to ascertain the paint remains localized and does not emit too many fumes and dust particles. We implement the right ventilation systems to make sure the paint fumes are removed from the bathroom as fast as possible, thus minimizing downtime.
Evanston Bathtub Resurfacing Process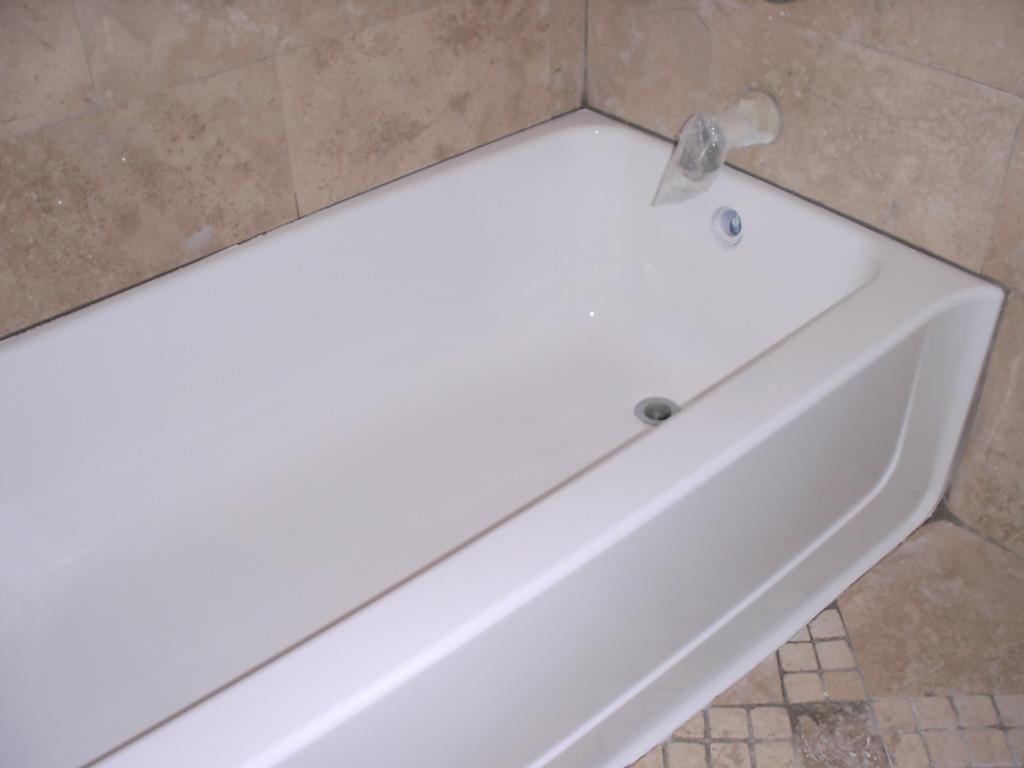 The typical refinish can last for a number of years with proper maintenance and cleaning with high-quality products that we can recommend. Taking care of your bathroom after undergoing shower refinishing or bathtub reglazing, the remodeled surfaces can go for another 10-15 years. However, it is important to note that even if the surfaces look new, the materials beneath are still old and so, proper care is warranted.
Are you a resident of Evanston and looking for the best bathtub re-enameling company, we are available to help you? You can reach us through (773) 466-6747 or send an email and our team will be in touch as soon as possible.