Bathtub Refinishing Bolingbrook IL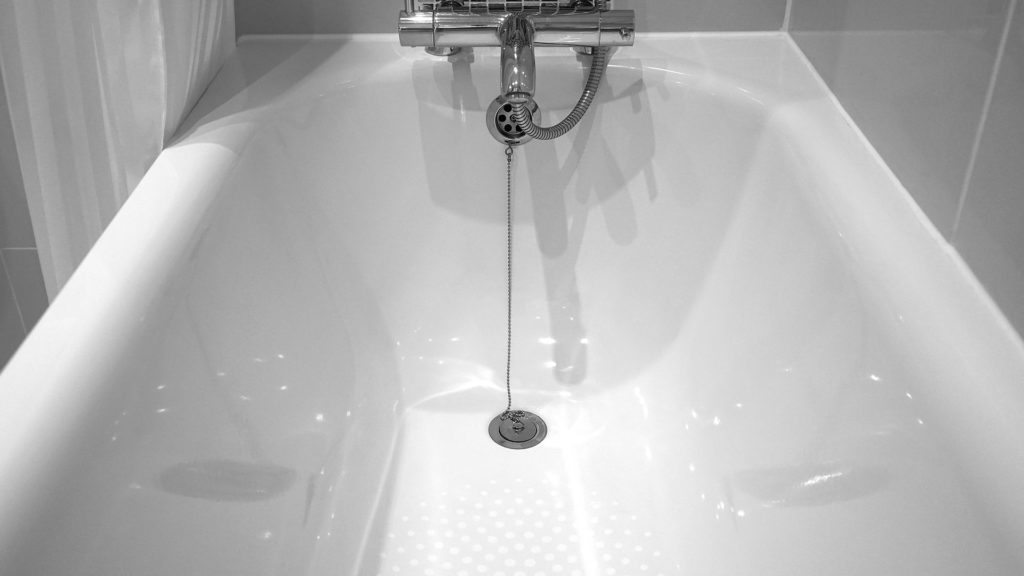 We are the premiere bathtub refinishing company in Bolingbrook. We have been in this industry for a while now and have the experience as well as the track record to prove it. We have done dozens of refinishing projects over the years and have established a foothold as the leading bathtub refinishing company in the region. Our massive growth to the top results of word-of-mouth recommendations that our happy customers make to their family members and friends.
We help our customers save money with our shower tile refinishing and bathtub reglazing services, which means your bathroom can be renovated without having to spend excessive amounts of money on your remodeling project. We have helped many home and property owners to find a budget-friendly route to the bathroom of their dreams without the prohibitive rates.
It can be extremely labor-intensive and expensive to remodel your bathroom by needing to rip out the current shower tiles, bath, and other porcelain and ceramic surfaces. What we do instead is use special techniques and tools to clean your existing surfaces thoroughly and re-finish or re-paint them according to your personal preferences.
So whether you are looking for shower tile resurfacing, fiberglass tub refinishing, cast iron tub refinishing, or any other service in between, we can rely on us to help you out.
Our specialized bathtub refinishing services have been developed to breathe a new life into your bathroom without the monumental investment of remodeling. We use the latest expertise, solutions, and tools to take your outdated bathroom and modernize it with a chic and contemporary look despite being vintage.
Just take a look at the final results of our bathtub reglazing and shower tile refinishing services. They speak for themselves. If you have been searching for "the best tub refinishing near me", just take a moment to look over the impressive results we can achieve at a very competitive price.
Bathtub Reglazing and Tub Refinishing Bolingbrook IL
We use a wide range of experience, expertise, and industry-leading solutions and tools to assist you with refinishing and reglazing your bathtub to give new life to your dated-looking and old bathtub. For example, the cast iron tub is a thing of beauty and comes with a price to match. We can make the oldest grimiest cast iron tub look marvelous and brand new.
We also offer a number of fiberglass tub refinishing services which can increase the lifespan of your fiberglass tub. Not only will you be saving a considerable amount of money throughout this project, but you are also doing your part in helping the environment by reusing what you already have. Bathroom restoration is becoming a highly popular option for homeowners wanting a new bathroom but not having the budget to do it the traditional way.
It makes no difference how chipped, faded or stained your bathroom is, maybe you don't even like the color scheme – we have skills, tools and know-how to get the job done right. We can thoroughly cleanse your tub and tile, repair any damages done, and even transform the color and glazing. Stuck with an old, chipped, blue tub that you dislike? Don't worry about it, we have you covered! In just a couple of hours, we can completely transform it into a shining white bathtub with no flaws.
Shower and Tile Refinishing Bolingbrook IL
Shower tiles and showers are a haven for mildew and mold, so it's easy to see them becoming discolored, dirty, and grotty over time. Also, if your bathroom is twenty years old or older, here is a good chance that your shower is outdated, with aging tiles and old color schemes which really need some tender loving care. And, this is where we can help.
We offer tile refinishing and shower services that rejuvenate your neglected tiles and shower, cleaning the grout and repainting/re-polishing the tiles to make them appear new. Our company utilizes tools specifically designed for the job, meaning you'll have a shower and tiles that look like new in no time.
Our superior shower and tile refinishing services give home and property owners in Bolingbrook a cost-effective option to enjoy a brand new bathroom. That is why we are fast, efficient, affordable, and help reduce your impact on the environment. So what else is there to think about? Reach out to us now to get additional information.
How Long Does the Refinish Last?
Preparation is the key to bathtub reglazing. First, we use special products and tools to repair and thoroughly clean the existing bath tub, ensuring that any dirt or soap scum is removed and any chips or cracks in the tub are repaired before proceeding to the next phase.
In some projects, we need to implement sanding so that the surface can be rough enough for the paint and finishing to stick. With porcelain tubs, we may need to use acid products in an effort to etch the surface to create a similar effect. Preparation is an essential element of the process and each tub will need a different prep process. If there is an area that is not being resurfaced, we apply protective barriers to focus our efforts on one specific area.
The next phase involves reglazing or repainting the tub using top of the line products. We are meticulous with our efforts and ensure that these products are only applied where they are needed. We also have methods of controlling fumes and dust products generated by our work. We will bring in our specialized ventilation systems to pull fumes from the bathroom. This ensures your bathroom will be ready for use as fast as possible.
Aurora Bathtub Resurfacing Process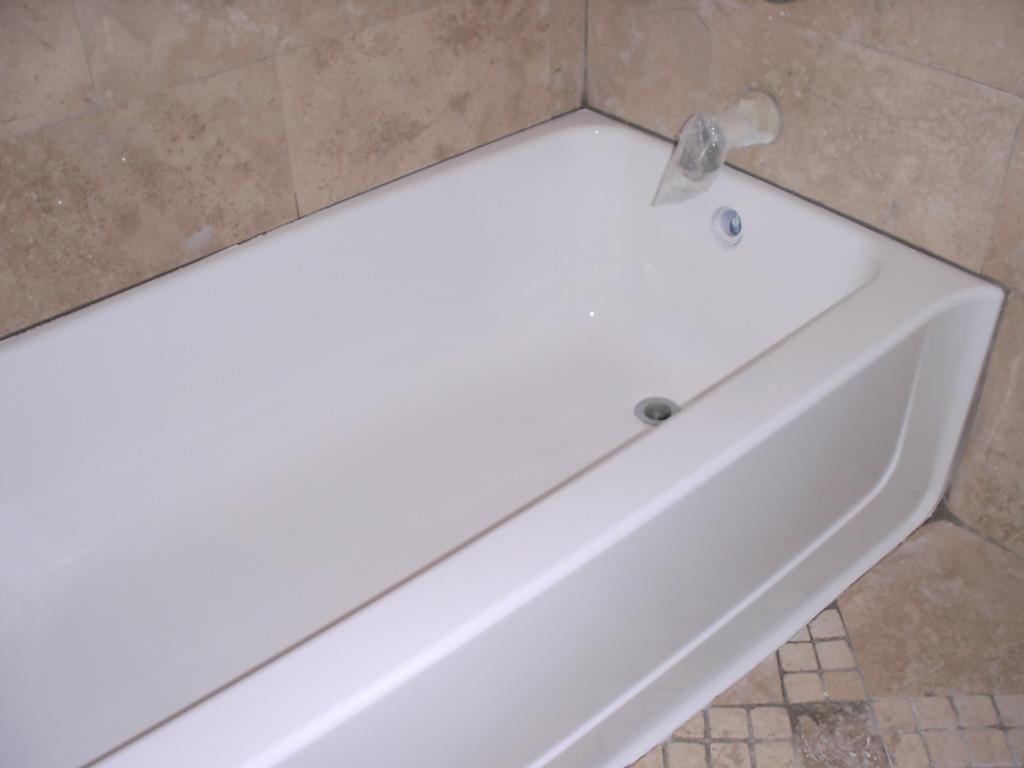 The typical refinish can last for a number of years with proper maintenance and cleaning with high-quality products that we can recommend. Through proper care and attention, the longevity of your resurfacing job can last for an additional 10-15 years. However, it is important to note that even if the surfaces look new, the materials beneath are still old and so, proper care is warranted.
If you live in Bolingbrook or the surrounding area and are looking for a superior bathtub re-enameling company, we have the solutions for you. Call us today at (773) 466-6747 on send us a quick e-mail and talk to us about the many options you have available to make your bathroom look like new through the efforts of bathtub reglazing and refinishing from the best in the Bolingbrook area.